China factory tension leveling:
Process Flow:
After being leveled by the leveler, the original cold rolled steel is lifted onto the saddle before the uncoiler by the crane. After the steel coil is positioned to the uncoiler drum, the external support and the uncoiler drum start to open and distract the inner diameter of the steel coil to the maximum, and meanwhile, the press roller closely press the steel coil. Afterwards, the drum of uncoiler and the press roller start to rotate, and the head of strip steel is sent into the pinch roller through the deltisch. The strip steel with head cut is sent to the C-type narrow lap welder to be welded together with the strip tail of the previous coil of strip steel.
After welding is completed, the unit starts to operate, and the strip steel enters the stretching-bending straightener through 1# tension roller at the normal production speed of unit. The stretching-bending straightener is of two-bending and two-straightening mode, and is configured with one set of four-roller tension roller respectively at the outlet and the inlet to make the strip steel enter the straightener with certain tension. After passing the stretching-bending straightener, the strip steel enters the double-roller deviation-correcting device to make the strip steel in alignment. Such section is called process section.
After leaving the double-roller deviation-correcting device, the strip steel passes the horizontal inspection table for surface inspection, then, it is sheared edge through the shear disc, and the waste selvage is coiled by the coiling machine. The strip steel with edge sheared is subject to burr pressing through the burr pressing roller, and then enters the electrostatic oiler for oiling; afterwards, it enters the outlet shear and enters the coiling machine through the steering pinch roller. Such section is called outlet section.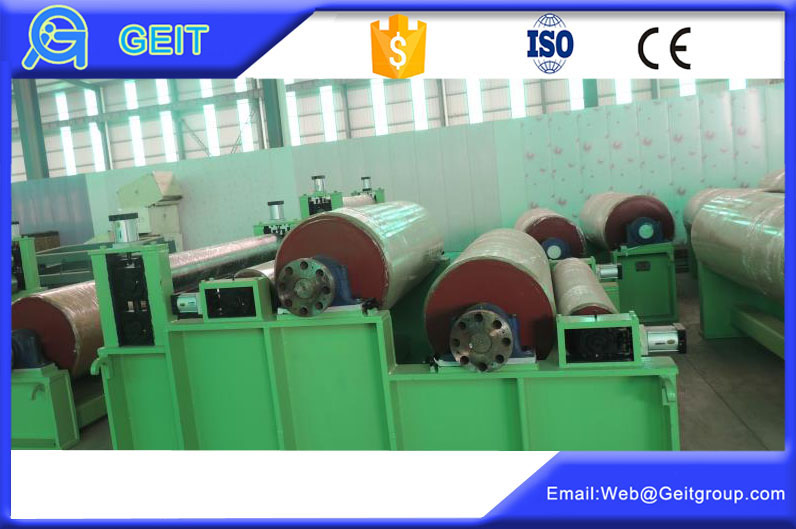 Technical Parameters:
Materials of strip coils: low-carbon steels of Q195F, SPCC, 08F, Q215, Q195LD, 16MN and SPCD etc..
Thickness: > 0.15mm
Width: <1000mm
External dimension: φ900-φ1800mm
Coil weight: <20 t
Linear speed of unit: 30-240m/min
Threading speed: 30m/min
Uncoiling tension: 10KN
Coiling tension: 10KN
Elongation: 0.5-3%
Annual output of unit: 100,000 t