This is a pre-coating line that forms coats through advance application and baking of coating materials onto strips produced by Continuous Galvanizing Lines (CGL; to enhance corrosion resistance) and Continuous Annealing Lines (CAL; to improve properties, such as strength and elongation). It is an add-on for visual aspects of strips, such as color and gloss, as well as for protective elements, such as weather and corrosion resistance.
The process of Prepainted Steel Sheets:
Uncoiling→Welding→Inlet Looper→Clearning→Chemical Treatment→Primary Coating→Baking of Primary Coating→Baking of Primary Coating → Cooling of Primary Coating → Finish Coating → Baking of Finish Coating → Cooling of Finish Coating → Outlet Looper → Checking → Stamping → Cutting → Coiling.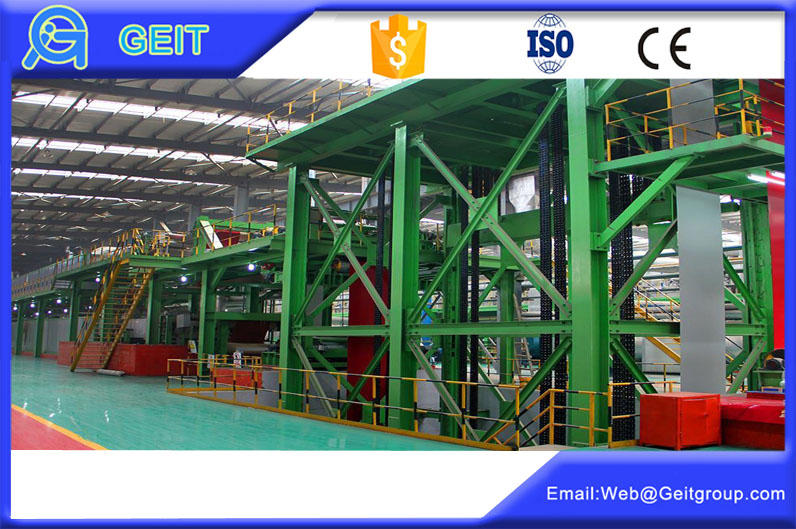 Advanced Technology in our color coating line(CCL)
1. Double coating and double baking technology
Roller coating is one of the common processing method of color coated coil in CAMELSTEEL. And it is also the most popular processing craft. People do the cleaning and pre-processing firstly. Then people use the roller coating machine to coat the liquid paintings on the surfaces of the strips. Thirdly, people baked it into the curing oven to heat,bake and solidify it. After solidification, the reminding crafts are hardening cooling and sirocco dryness. The whole process is roller coating. Double painting and double drying is the most common roller craft to process the color coated steel coil.
2. Oven- Drying technology
Modular and compact in design, our high-performance convection furnaces stand out for even heating and cooling performance, exceptionally high efficiency, and eco-friendliness. All this requires ideal setting and control of the process parameters. We apply a mathematical model to get this right every time.
The process starts with the catenary oven, where the strip is uniformly heated over the entire length. Here, the upper and lower air streams are each generated by their own frequency-controlled turbine. That makes it possible to separately control the energy used in each individual oven zone. Furthermore, the whole air flow is aerodynamically designed to obtain an efficiency of 50 percent based on a uniform flow pattern. This means a huge volume of air circulates in the oven at a temperature of between 300 and 400 °C and heats the strip to the required temperature of up to 270°C. Generally, the ovens draw their energy from the efficient energy recovery system. That consists of a regenerative post-combustion system plus additional burners.
3. Catalytic Incineration System
There is a common principle behind color coating lines: solvents are evaporated to cross-link the varnish molecules and cure the varnish. Critical here are three factors which determine your choice of heating type for the oven: product portfolio, energy consumption, and costs. That explains why autothermic ovens are popular for a wide product range. Here, a regenerative catalytic incineration system with a high thermic operating efficiency extracts and combusts the exhaust gases. Depending on the solvent content in the exhaust air, you can operate the post-combustion system without any additional energy supply. Plus, if you use an energy recovery system, the same applies to the ovens.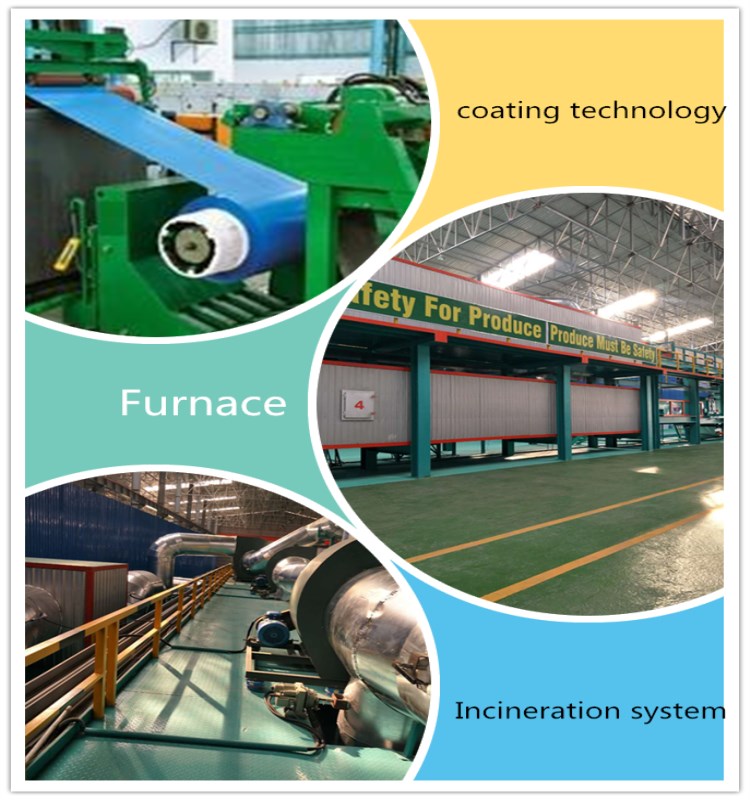 Main Benefits
1. Ideal coating adhesion
2. Uniform coating thickness with low coating-media lacquer consumption
3. Fast and homogeneous heat transfer to the strip
4. Increased yield and throughput capacity.
GEIT offer a full spectrum of solutions for continuous organic coating lines to meet the requirements for a wide range of product applications. As demonstrated by numerous line installations worldwide, the plants are characterized by high throughput rates, operational reliability, production flexibility and provide the basis for outstanding strip-coating quality.