Printed pattern in color coating line
Answering to the huge demand for coloured products in the markets of architectural, furniture, laminated, co-laminated, food, appliances, and white goods; GEIT provides Colour Coating and printing Lines for thin and heavy gauge strip, narrow and wide strip, aluminium strip, carbon steel, silicon steel and even stainless steel strip. Integrating mechanical and process know-how, GEIT offers high quality technology and environmentally friendly process for treating baths and solvent cleaning with heat recovery.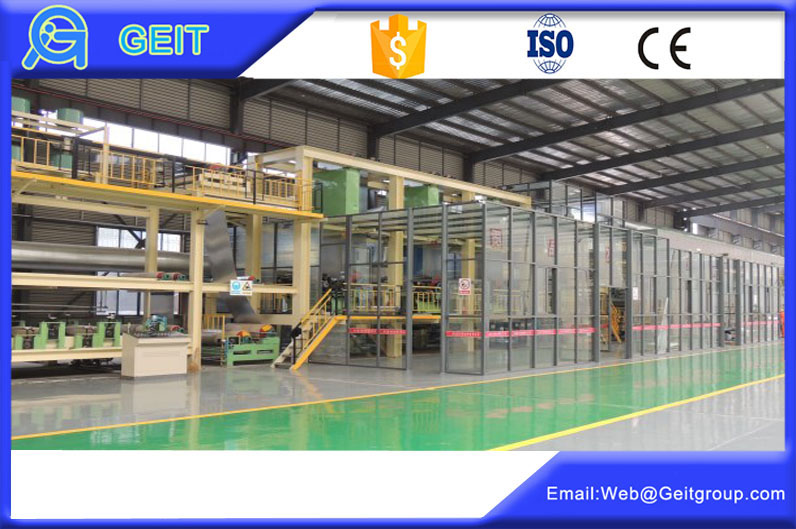 Characteristics of GEIT's printed pattern Machine :
• Offset gravure coating systems.
• Wide range of steel and aluminium substrates.
• Printing speed up to 120mpm.
• Up to 4 color in line printing.
• Individual roll driving system via SERVO control. When machine prints BRANDPUNT (FOCUS) adjusting pattern or discontinuous pattern this servo control minimizes error range between each color and each pattern.
• Few restriction of the pattern and the color : Printer can mass produce the several colors and patterns because it is able to arrange several colors consecutively without any strip hunting/wandering.
• Intensify the function of Back-Up Roll's fine control : The color and pattern can be intensified by fine control adjustment of back up roll.
• Load cells installed to display the nip pressure between Back-up Roll and Strip.
The processes of printed pattern in color coating line are:
- Conventional chemical conversion by dip or spray tanks
- Advanced "dry-in-place" process by Chemical Coaters
- Specifically designed Paint Coaters
- Specifically designed printer
- Special Catenary or Flotation curing ovens.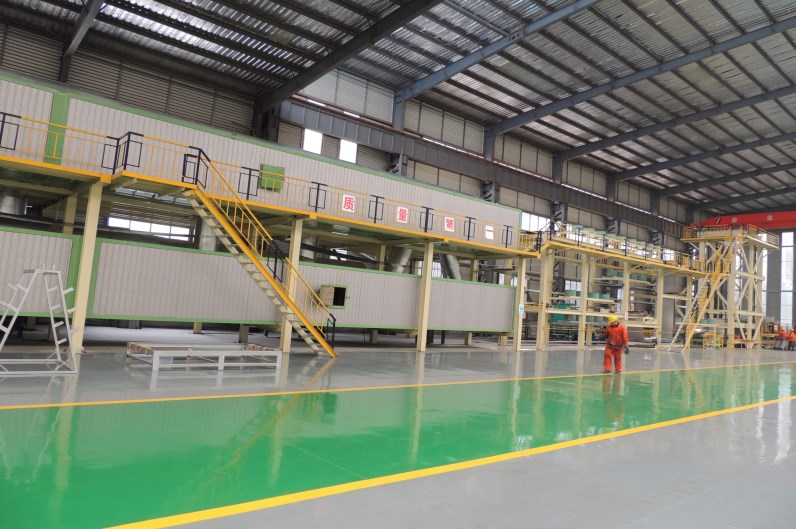 GEIT 's integrated structure and manufacturing a wide range of products due to have more flexible to customers in painted sheet metal manufacturing, providing the opportunity to provide service with faster and more cost-effective.
The approach aims to be a partner with an understanding of their customers and GEIT dreams into force continues to make a difference.