PVC Film Laminated Metal Sheets production line
PVC Film Laminated Metal Sheets means to coat composite PVC thin film on the metal surface and make them combine firmly,and it is also called PET/PVC filmed color galvanized steel sheet. The base material can use metal thin sheet of cold-rolled steel sheet, hot-dip galvanized steel sheet, electro-galvanized steel sheet, aluminum sheet, stainless steel sheet, and Ti-Zn sheet etc.. VCM has beautiful appearance and excellent processability, surface decorativeness, corrosion resistance and scratch resistance, and can realize different effects from low light to high light, and meanwhile, it is fitted with beautiful patterns and jewelry twinkling effect. Besides, on the basis that the surface film of film faced plywood has features of special processing of printing etc., VCM can show different effects of multiple colors and touch textures. At present, it has been widely applied to household products of refrigerators and washing machines etc..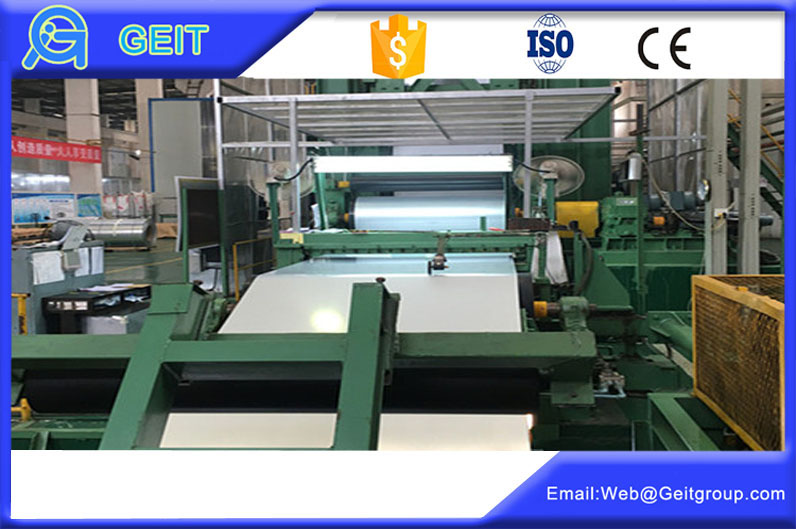 Technical parameter of PVC film laminated metal sheets production line for household application:
Product Item

PVC film laminated metal sheets production line

Base Metal

SGCC, SPCC, DX51D, DX52D, DX53D, DX54D

(As per the punch, with shaped picture will be better)

Thickness

0.3-1.2mm (standard 0.3-0.8mm)

Width Size

600-1600mm (standard 600-1250mm)

Length Size

6000mm (max), as per request

Surface Coating

PVC/PET Film Coated

Color Range

Colorful Color, Brushed, Flower Pattern, Wooden Grain Pattern

Surface Protection

PE protective film

Certificate

ISO9001, SGS, ROHS

Coil Weight

3~5 Tons/ coil, as per request

Package

Coil or Sheet

Application

Refrigerator, Wash machine, Water heater, Furniture etc
Structural diagram of PVC film laminated metal sheet production line:
1.Protective film
2. PVC film
3. Adhesion layer
4. Chemical treatment layer
5. Base metal
6. Chemical treatment layer
7. Back coat

The PVC film laminated metal sheets are widely applied to refrigerators, air-conditioners, water heaters, washing machine, DVD players and other white goods and electronics for the cabinet or casing plate.