Oven-coil coating line
Continuous coil coating lines are process lines where aluminum or steel strip is continuously coated (painted). Coatings can be applied to protect against corrosion or weathering, for wear or scuff resistance, or to give a decorative appearance.
The entire facility consists of coil handling at the entry end with unwinders and a joiner to create a continuous strip, strip cleaning and preparation stages, coaters, curing ovens, cooling equipment, a coil looping stage and tension equipment to facilitate smooth material flow, an exit shear, and a coil rewind with a belt wrapper.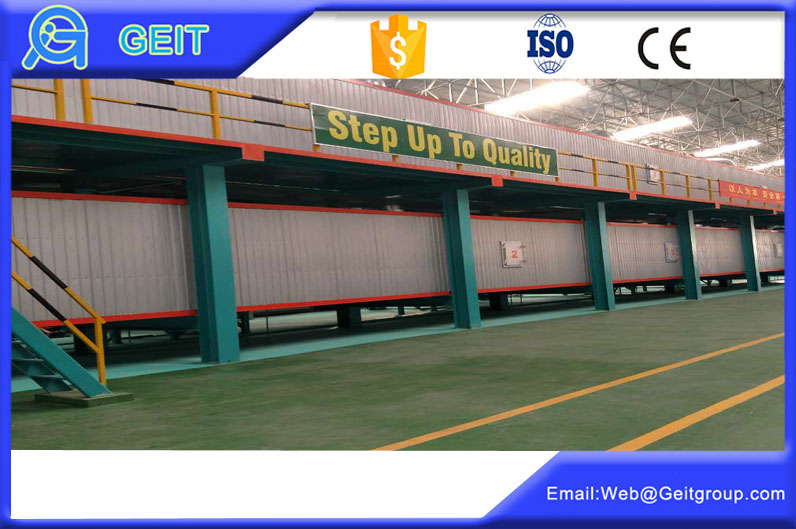 Thermal Part of Coating Line
1. Primer Curing Oven
- This is a catenary type oven made of steel and insulated properly. This oven has three zones controlled independently according to temperature set point. Each of the heating zones of this oven has been equipped with an individual incinerator whose operation is closely linked that of the zone.
- Each zone incinerator acts as a constant temperature (Incineration temperature) heat generator, the flow of which is controlled by the zone's energy requirements. Whatever the quantity of solvent, these individual generators heat the oven.
2. Finishing Oven
- This is identical to Primer Curing Oven. This is placed below Primer Curing Oven.
3. Solvent Incinerator
- Incinerator is made up of steel. Exhaust ducting of both Primer Curing & Finishing Oven is connected Solvent Incinerator through Exhaust fan for final incineration. So this deals with gases to be discharged into the atmosphere.
- The incinerators are insulated by fibrous materials, allowing them to warm up or change temperature more rapidly and reducing the substantial losses of the heat contained in the walls during long shutdowns.
- The use of separate final incinerator to treat the gases discharged into the atmosphere makes the oven independent of pollution problems.
Secondary energy recovery takes place after this final incinerator and its operation does not affect that of the oven.
- To keep its consumption to a minimum, the flow of the exhaust blower is adjusted to match the exhaust temperature.
Salient Features
- Guaranteed quality product.
- Thermovision's expertise in colour coating ovens.
- Burners and flue parts are selected and located for uniform distribution of heat to avoid hot spot.s
- Accurate temperature control through PC based modern PLC Systems.
- Proper selection and design of refractory lining for minimum heat loss
- Robust construction of furnace casing.
- Supervision of installation and commissioning by qualified Thermovision engineers.
- Good after sales service by well trained engineers.