Production Line of VCM Color Coated Steel sheets for Home Appliances
VCM Color Coated Steel sheets is also called PVC/ PET film laminated steel sheet. it is a kind of new style color coated metal sheet, firmly laminated with PVC film and other polymer film. It not only has metal's good strength and processing properties, but also has film's excellent decoration property, corrosion-resistance property, weather resistance property, easy-to-clean property and so on. So it becomes one of the most sought-after household appliances, interior construction materials.
The Characteristic of VCM color coated steel sheets production line:
1.The application of undertint patterns and varnish (finishing varnish) on the existing color base makes the plate appear luxury and bright, and the unit is characterized in bright colors, prominent arrangement, good visual effect and flashing function.
2.The color-coated steel plate itself has good mechanical performance and machine-shaping performance, and with beautiful modeling design, it can be used in decorative situations of package box, and achieves the aim of beautifying the commodities and improving the commodity competitiveness.
3.The selection of base material for color-coated printed steel plates is very strict, the electro-galvanized sheet or cold-rolled sheet and galvanized sheet (small spangles or no spangle) can be used. The plates are better to be subject to finishing treatment, and the straightness of the base material surface has high requirement.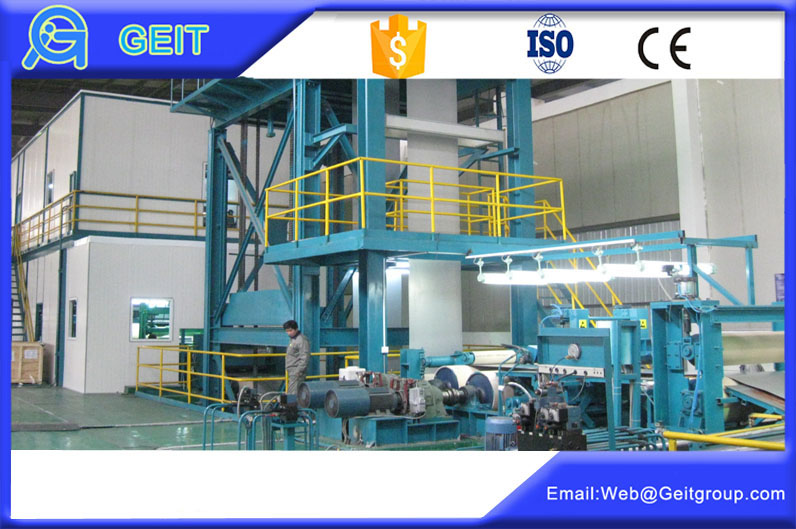 VCM Color Coated Steel for Home Appliances produced by our production line have following salient features:
1. Laminated steel sheet presents a modern and contemporary image with its sophisticated colors and attractive patterns that erase the conventional image customers have of steel sheet.
2. The elasticity of the plastic prevents unwanted changes in the pattern and/or exfoliation during deep drawing.
3. Superb durability, along with chemical resistance against acid and alkali, in particular, allow the laminated sheet to be used in environments susceptible to corrosion such as factory areas.
4. The elimination of the coating process reduces cost and simplifies the production process.
Patterns and application for your reference: