Thanks for the
Russian customer
choose GEIT GROUP and visiting factory this time first, and we received the guests with the ulmost sincerity.
Base on the new
steel color coating line
project, there are some questions will be discussed at the meeting. Firstly, they want to use the electro galvanized steel coil which produced by them own factory as materials, that decide them materials requirement is 600-800mm length, 0.18-0.4mm thickness. And because this thickness in them country is not very common, so the market demand is not very huge, so their speed requirement is just 12-20m/min. That's enough. According to their output requirement, we design the speed as 25m/min, it will satisfied their requirement only operating at speed 80%.
Secondly. Because the materials they produce has the problem of steel strip wave edge, they want use the skin pass mill to leveling them. But our chief engineer advise it will be use the
straightening and withdrawal
to eliminate the edge wave, the skin pass has no effect on this. And we show some video for them check, so they accept our advise. It is better to install the straightening and withdrawal on the end of
galvanizing line
to ensure the quality of all the electro galvanized steel strip. But because have no spare space, they decide to install it on the front of new steel colour coating line.
Thirdly, they also interest in
printing technology
in steel colour coating line, our engineer add a 3m oven for printing drying between the double lay oven for coating drying. That will make the steel strip finish the coating and printing process at one time.
To save the labor cost, we suggest them the feed zone and outlet zone at same side.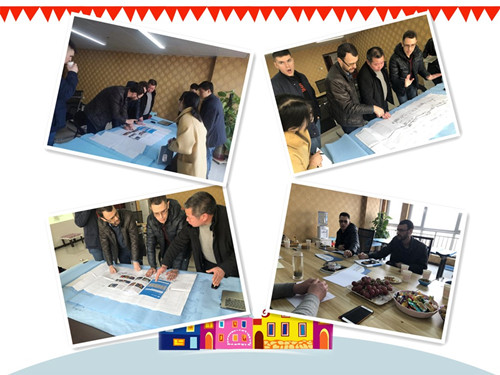 If you want to know more details or has same requirement for this production line, please feel free to contact us. GEIT GROUP will provide the most suitable proposal according to your exactly requirment.