Coil printing technology in color coating line
Coil printing technology in color coating line is one of the latest Research and Development Programs that GEIT group has been developing. Its coil printing technology is called 'GEIT Print'. Whilst there are several different production techniques for pattern coating, 'GEIT Print' uses a Rotogravue Roll process, as this can be readily integrated into new lines or retrofitted to existing coating technology at much lower costs than alternative processes, whilst still providing equivalent quality products.
Coil printing technology provides an opportunity for companies to bring new designs to the market and differentiate themselves from their competitors. GEIT's most popular design proves to be the wood grain finish, however, other designs are continually being developed; such as brick, stone and cloud.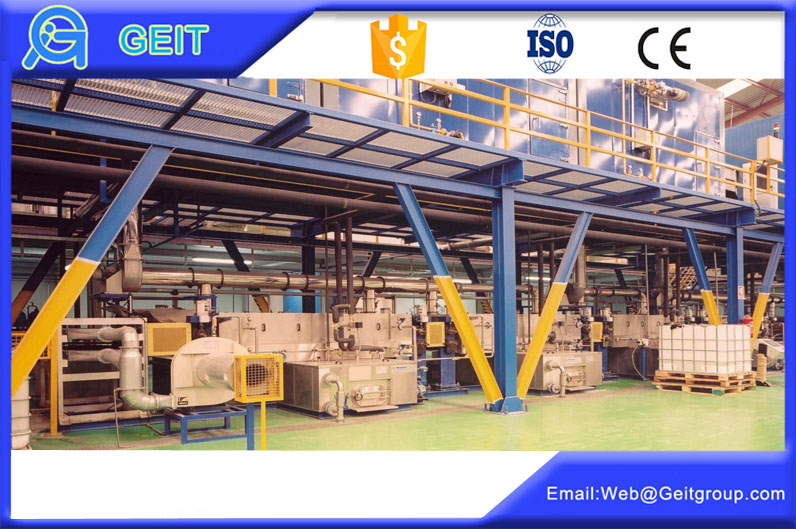 A clear protective coating is applied over the ink pattern. Dependent on whether primer is required under the base coat, this process is either a double or single pass through the line.
Fundamental to the success of this printing process is the precise positioning of the specialty engineered doctor blade. With careful consideration of roll pressures and speeds, the resultant pattern gives remarkable definition, clarity and realistic shading of patterns, such as wood grain, brick and stone.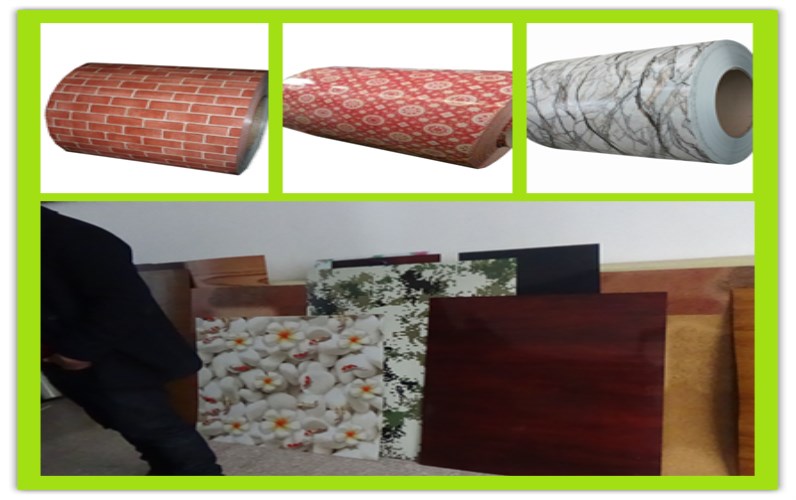 Salient Features of Coil pattern coating line:
1. Highly-automated entry and exit sections, ensuring efficient coil handling,
2. Horizontal or Vertical strip accumulators at entry and exit,
3. Single-head or turret-head edge trimmers,
4. Fixed or shuttle-type scrap choppers,
5. Pre-lap, limited overlap or flash-butt welders and sticher type joining,
6. Tension Levelling systems,
7. Alkali and/or acid pre-cleaning systems having spray and removal brush stations,
8. Spray or dip type pre-treatment sections and/or "dried-in-place" coaters & driers,
9. Vertical & Horizontal or "S" or "T" type configuration coaters,
10. Laminators and/or embossers,
11. Direct or indirect-fired category or a "floater type" convection ovens, electric or gas 12. fired or infra-red ovens
13. Level 1 or 2 or 3 automation and management information data