Improve the performance of cut to length line(GEIT)
Customer demand:
Customer need cut to length to deal with galvanizing steel、Painted steel、 pickling steel,cold rolled steel and the steel thickness is 0.5~6mm
Proposed projects:
Upgrade existing leveller, add rotary flying shear, improve cut to length velocity. add air stacking system avoid Friction marks on the material surface. the production speed of upgraded cut to length line is 200 sheets per minute, with a minimum sheet length of 500mm.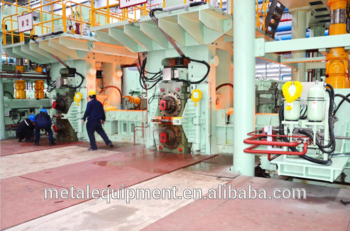 Continuous stacking thick plate transverse cutting production line (GEIT)
Customer demand:
Transverse cutting line treatment material thickness range 1.5~12mm, width 2000mm, treatment material type galvanizing steel, pickled steel and painted steel.
Proposed projects:
Learn that customers produce a lot each month, meet the material requirements of the customer at the same time, our equipment's design and fabricate base on the customer six day a week、tree shift a day. besides, The cut to length line uses a new generation of rotary flying shears with an automatic switching device and a shearing hydraulic clutch.